Welcome on board with friends, or family!
Let's go for the Project Into the Wild!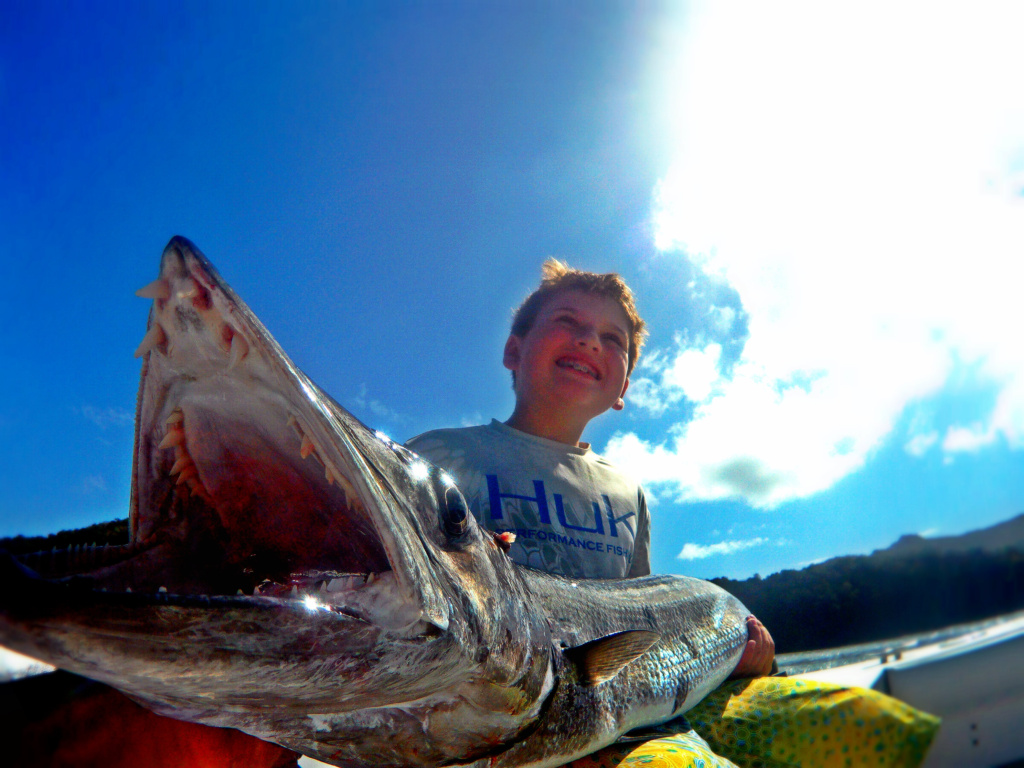 CATCH YOUR LUNCH in the morning, and beat your records during a funny Fishing Game!
You will discover beaches still wild where you will taste your fish in barbecue or sashimi for lunch.
During the afternoon, go for the unmissable Tobago Cays Marine Park, where you will swim in amazing crystal turquoise water with turtles.
Departure :  9:00 am
Return: 4:00 pm
Pax:  max 6
Fishing equipment included (rods, leurres)
Drinks (sodas, water, beers)
Barbecue or Sashimi: what you catch + meal
-> Lunch at Restaurant on request, in extra
LIVE THAT DAY AS AN ADVENTURE !